Family Portraits
I make Family Portraits very fun and casual. Everyone has a good time while I capture the love and character of your family dynamic. I manage sessions with an easy going flow and I help you and your family with a lot of direction to gain natural shots. I also have a treasure box!
Portraits Types Included:
Family Group – I attempt both a standing, sitting and vertical + horizontal — not always the case, but in the plans
Kids Group – Sitting, standing, hugging, walking together, jumping… Being Silly… you name it.
Each Child/Kid – Natural Portraits (directional posing that looks natural). I shoot for some up-close & full body.
Parent(s) / Couples Shots – I take 1-3 poses of Couples. Single parents get "glamorized headshots" – we all need good pictures of ourselves!).
Each Child with Each Parent – A very fun & casual element and produces the best, loving photo's you will treasure. Trust me.
I incorporate any additional candid or silly shots that happen during the session.
Family Pet's are invited
Family Portraits start at $245
(scroll for more details)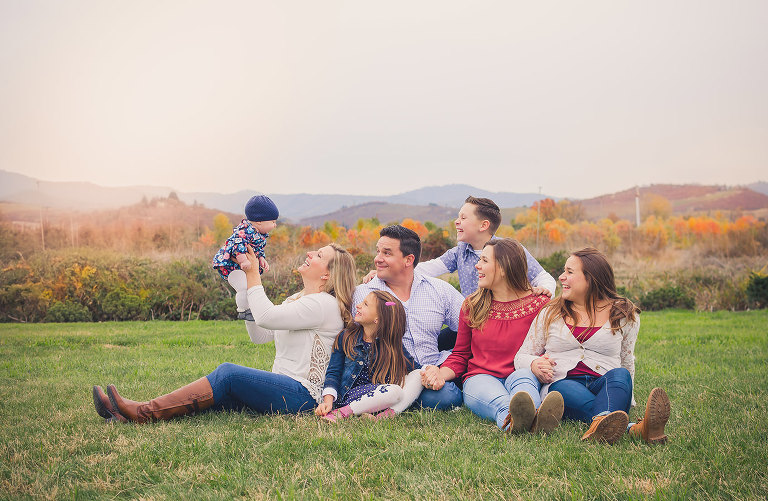 That's all good, but what do you get?
For a traditional family size, you will get the following:
40 to 80 Professionally Edited, Hi-Res Images
Color + "Luxy" Black & White (of each image)
Online Lifetime Gallery (CD = $25 + $15 each copy)
Professional Print Lab via your gallery, or…
Download & Print how you like
Size of Family: If you're a small family or a large family or a his & hers family, it doesn't matter to me. If you are a "Mom, Dad and kids" group size, you are "one family." I am sometimes able to offer a break in price for Single Parents (if the family is 3 kids or less, or just ask me). *I do not discriminate or have any issues with same-gender parents/couples.
Online Lifetime Gallery (and / or CD) & Download to Print
I deliver your images in an online gallery link easily accessible to you and anyone you wish to have access. I include each portrait session you attend with me at this link. It's very convenient over time! The gallery also has an IOS & Android App for you to carry your gallery "in your pocket."
See Printing Information
Pro Lab Printing – Your gallery offers an easy online ordering (printing) solution which is processed via a professional photo lab.
Download & Print – Your images are high-resolution, I wouldn't recommend saving them all to your Desktop (the gallery will store them). You can select the ones you want to print, download them and then upload them to your printer of choice.
I would recommend in this order:
CostcoPhotoCenter.com (not always great for pretty black & whites)
Sit-Down Ordering Session with Me (make an appointment)
see more info on self-printing here… (coming soon)
CD/DVD Add-On: I get it, we don't all have the best computer skills. If you're more comfortable with a CD/DVD option, I do have to charge $25 for your first CD/DVD and $15 for each additional copy (if ordered at the same time).
My iMac doesn't have a CD/DVD Drive, so I have to take additional time to transfer the images to my MacBook in order to burn disks – this takes time, hence the charge (plus the physical product). For locals, you may pick-up from my location. If I am needing to mail a disk, postage will be included unless the situation is costly (for some reason) — I will not mail locally. 
Feel free to peruse my Portfolio for more of my Family Session work.
Gift Cards can be purchased (locked in) as a full session amount or as a dollar amount. If you know someone who is wanting to book with me, a dollar amount to help them with their investment is a great gift! (Dollar Amounts do not expire)